Tagua is the seed of the tagua palm, which is indigenous to tropical, coastal areas of the Americas. Tagua is considered a highly desirable product.  It is sought after by artisans, collectors and jewelers for its beauty, as well as being a sustainable, green resource that plays an important role in boosting local economies.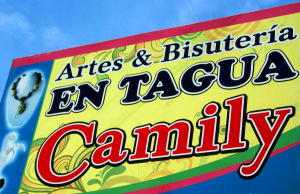 Ripe tagua nuts are gathered from semi-cultivated native groves and then laid out for drying.  The nut then goes through an interesting metamorphosis.   When fresh, the flesh of the tagua is jelly like and is sweet to the taste.  As it drys the nut becomes very hard and takes on the aspects of ivory—both in luster and in density.   After curing for a year, it can be carved into intricate shapes, dyed in vivid colors and buffed to a lustrous finish.
Tagua is a green product.  Because you can't have tagua without tagua palms, native stands are worth more than the land underneath.  This discourages people from clearing the land to make way for cattle and crops.  It also provides a near identical substitute for animal ivory, meeting a demand and helping relieve the pressure to take ivory producing animals from the wild.
Tagua nut production provides economic opportunities in rural areas where few other prospects exist. Gatherers, artisans and workshop owners can all make a living wage from tagua.   We purchased our tagua by traveling to a remote corner of Ecuador where we dealt directly with a small, family owned tagua workshop.   By eliminating the middle man we could pay the producers a fair price and still provide our customers with tagua items at a lower cost than many of our competitors.
Before ordering please keep in mind that part of the beauty of tagua is that it is a natural product—no two pieces are alike.   Unless otherwise specified, all tagua items are sold within "color families."   The item you receive may not be the exact item pictured.
Click on the individual color pictures below to order.
2 hole Tagua Buttons
$2.50 each
.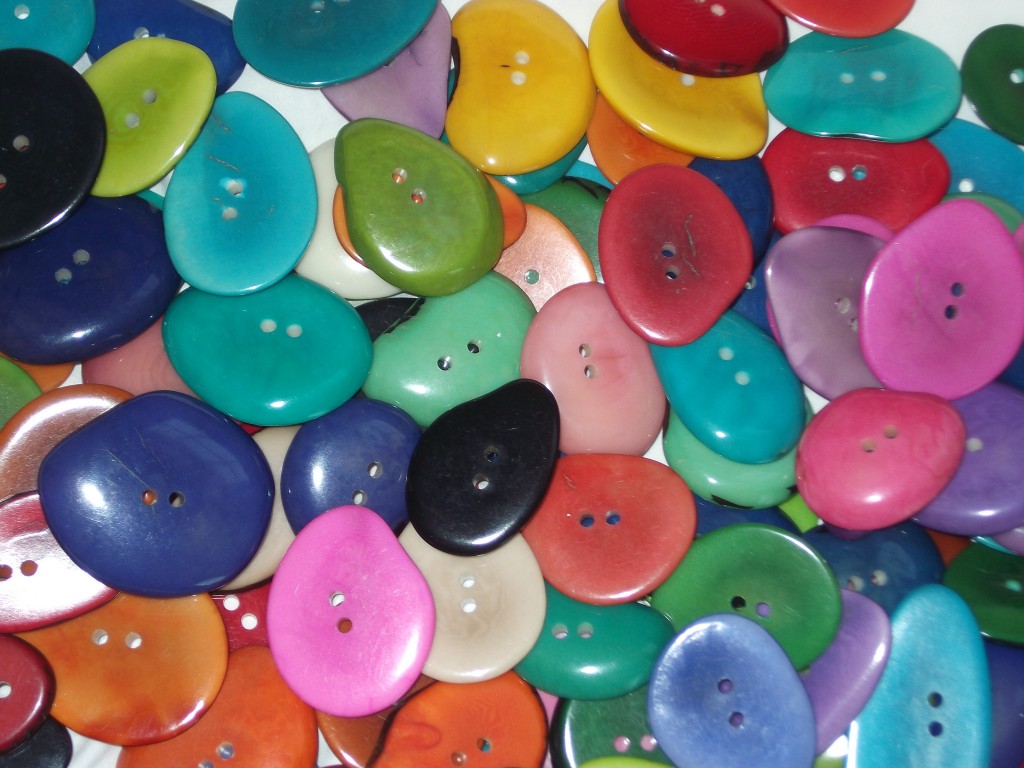 Undrilled Tagua slices
$2.50 each
Slices are available in the same colors as buttons above.  They are undrilled and ready to be used in your own project.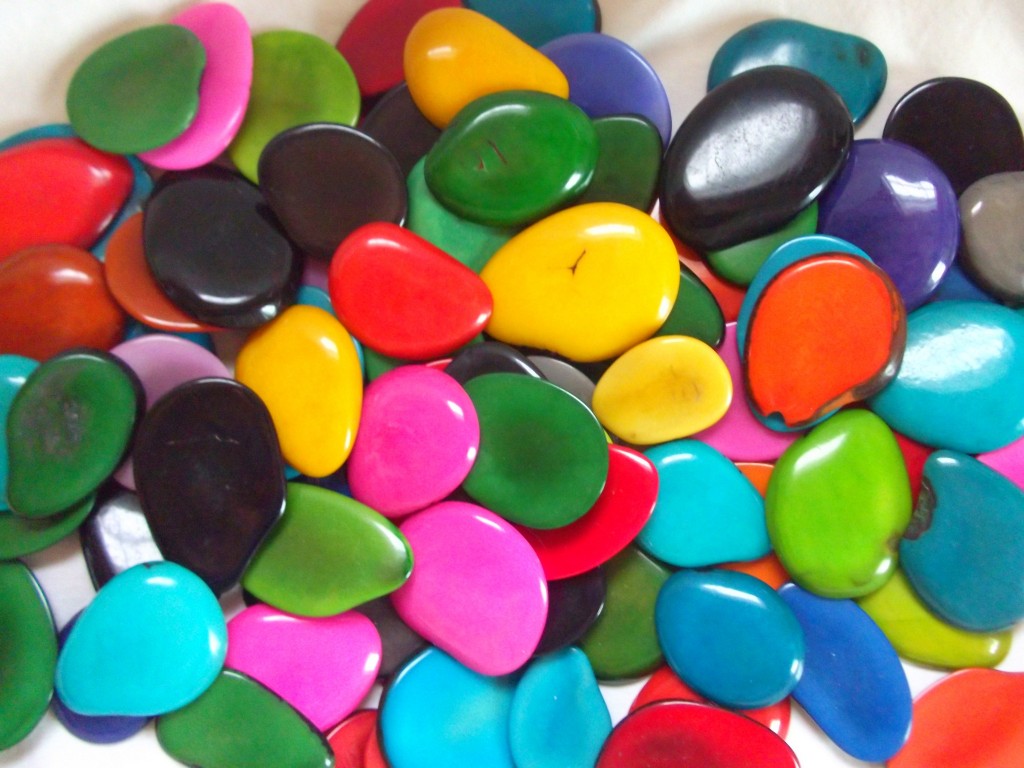 Click on the individual color button pictures above to order
Fancy, Undrilled Tagua Slices
$3.50 each
These slices are the top and bottom cuts taken from the nut.  Buffed and then dyed, the natural pattern of the nut's surface leaps to life.  Available in the same colors as the buttons above.  These slices are truly gems, we've never seen them anywhere else.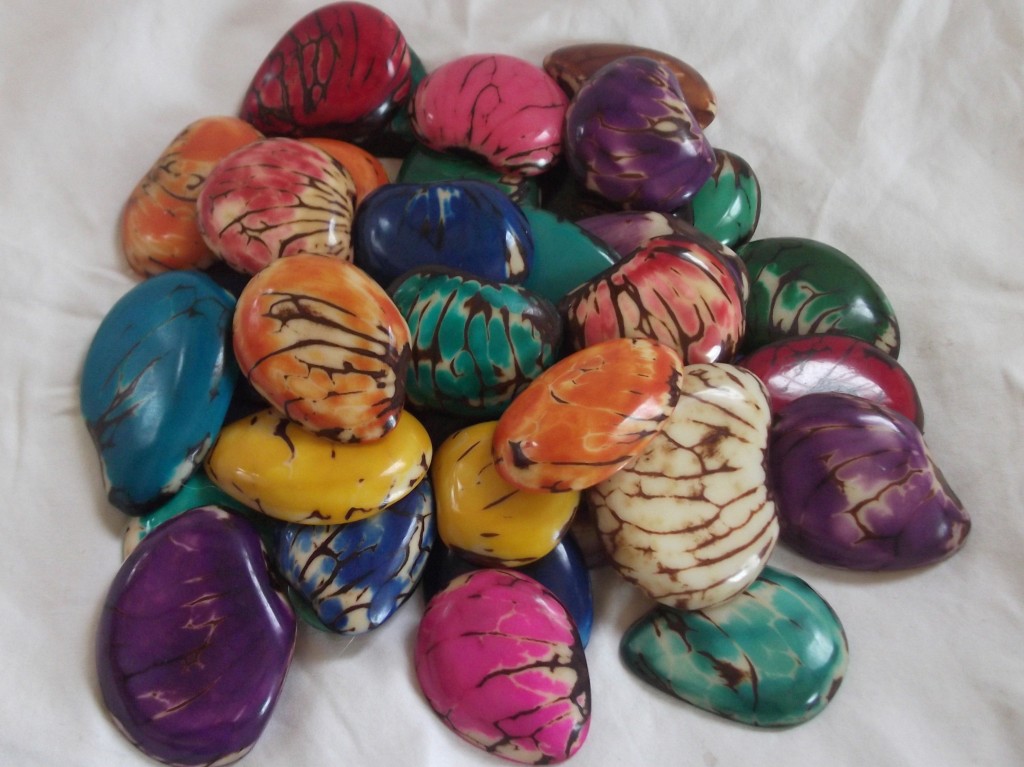 Click on the individual color button pictures above to order